A dream day at Puy du Fou ®.
The Domaine Mélusine is a very close accommodation to the Puy du Fou®, as it is located only 5 minutes by car from the theme park. This unique place in the world will leave you with unforgettable memories!
Whether with family, friends or as a couple, discovering the Puy du Fou® requires at least :
– 1 full day to enjoy the must-see attractions such as "The Ghost Birds Ball", "The Last Panache" or "The Sign of Triumph", and some immersive shows such as "The Lovers of Verdun", "The Mystery of La Pérouse" or "The Renaissance of the Castle";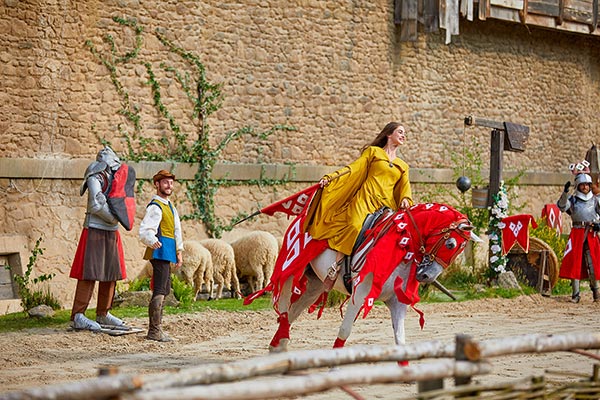 – 2 days to see the 19 shows and explore the thematic areas including the 1900's village, the 18th century village and the medieval city;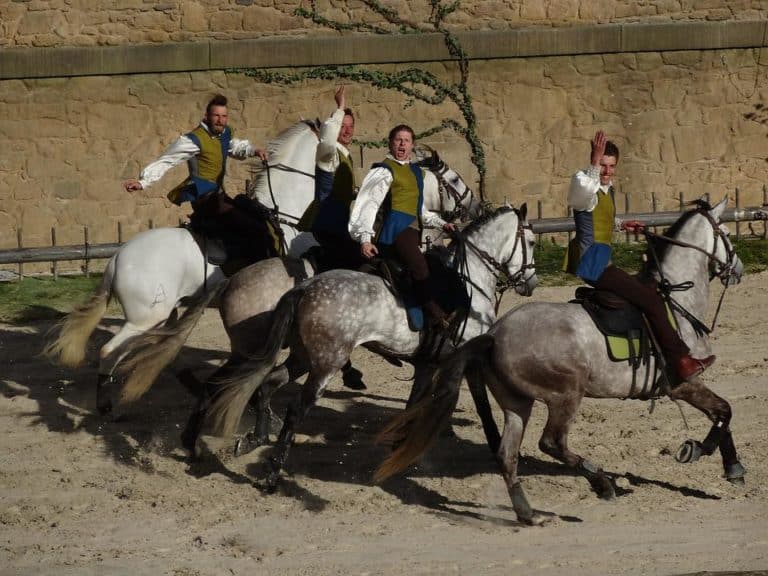 – 3 days if you want to see all the shows without rushing, visit each of the period villages at your own pace, shop in the many artisanal shops in the park and review your favorite shows before leaving.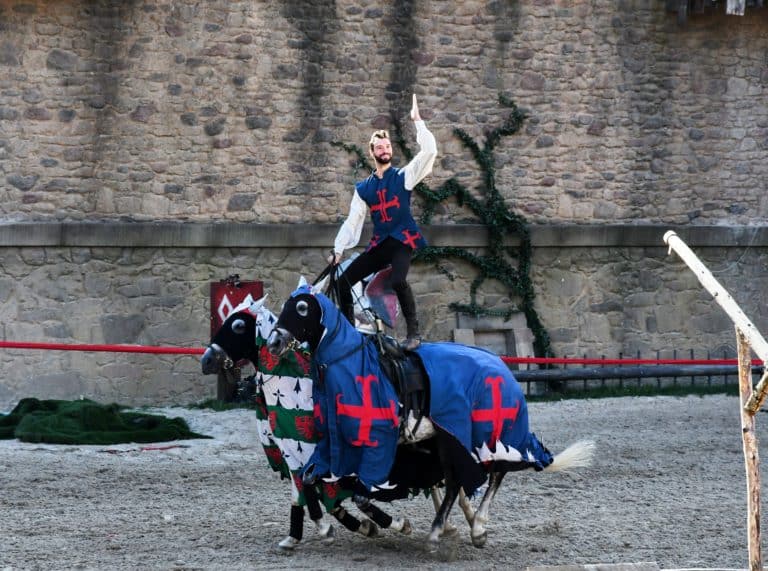 Tickets for the Puy du Fou® : we take care of your reservation !
You are staying at the Domaine Mélusine and would like to visit the Puy du Fou® ? Our team is happy to book your tickets for the Park and the Cinescénie. Do not hesitate to contact the reception by phone (09 70 19 26 26) or by mail (info@domainemelusine.com) for more information!
A magical evening in front of the Cinescénie
If you visit the Puy du Fou® between June and September, don't miss the Cinescénie. Since its creation in 1978, this gigantic night show has amazed nearly 400,000 spectators every year! The Cinescénie is :
– 1 hour and a half of breathtaking entertainment,
– retracing 7 centuries of Vendée history in a fictionalized way from the Middle Ages to the Second World War,
– on a vast stage of 23 hectares,
– with 2,550 volunteer actors dressed in 28,000 sublime costumes!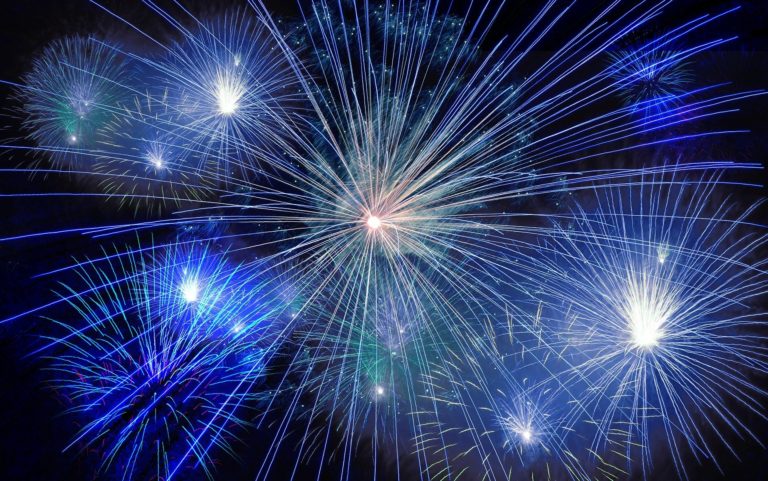 Please note that the Cinescenium schedule varies from year to year. In 2023, it will be played :
– every Friday evening from June 16 to September 8,
– every Saturday night between June 3 and September 9.
The performance runs from 10:30 p.m. to midnight in June and July, and from 10 p.m. to 11:30 p.m. in August and September. By choosing a rental near the Puy du Fou®, you can easily go back to bed at the end of the Cinescénie !