Professional seminar with accommodation
If you wish to organize a professional event during several days, choose the residential formula with night in a cottage + breakfast (one or several nights). 2 meeting rooms, each with a capacity of 80 people, are available for any professional seminar or meeting. If the days are meant to be studious, each one will be able to spend the night in one of our cottages, and recharge in all intimacy in the soothing setting of the site.
According to the chosen formula, in addition to the night and the breakfast, additional services can enrich the stay according to the needs of each group: breaks, snacks or meals (lunches and/or dinners).
capacité de 160 personnes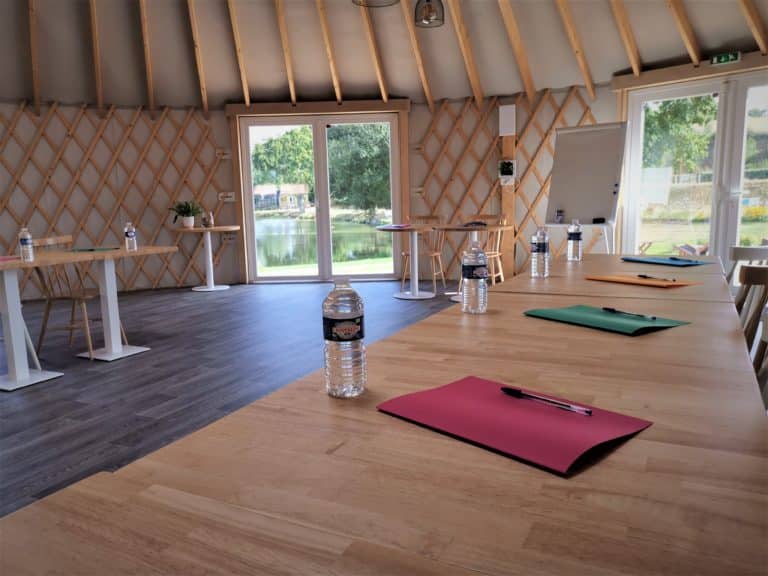 The Domaine de Mélusine vacation residence in Les Epesses is a specialist in group and seminar accommodation in the Vendée. Thanks to our experience in renting to numerous holidaymakers, we can provide you with the infrastructure with beds, equipment and qualified personnel to host any group event. You will have all the leisure to spend a recreational or studious moment, with the possibility of prolonging your stay by opting for an accommodation on the spot.
Group reception with accommodation
If you are a private individual, take advantage of the estate's capacity to host any family or friendly event.
We organize birthdays, weddings, christenings or evenings with friends with the possibility of sleeping on site. Our accommodation solutions guarantee successful events by ensuring the comfort and safety of our guests. In addition to the rental of large covered spaces and accommodation on site, optional services can be added to the basic package (preparation of meals, aperitifs or cocktail parties).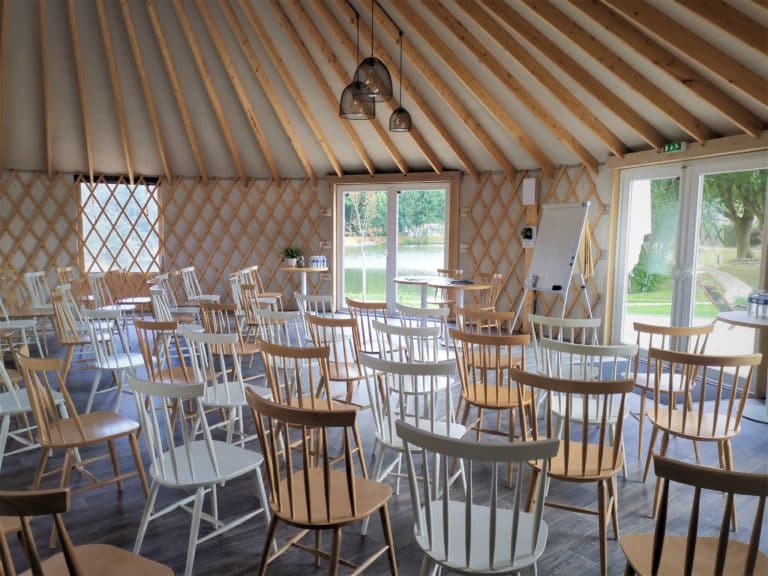 You want to organize an event and you prefer to sleep on site?
Contact Margaux at reception@domainemelusine.com for a custom quote.