Find THE perfect place
to organize an event in the Puy du fou area
What if you visited our rental rooms in Les Epesses?
The Domaine Mélusine has a wide range of infrastructures, perfectly adapted to the reception of groups.
Ideal place to organize any group event without accommodation
Spread over more than 10 hectares, the property offers a natural setting where calm and authenticity reign, an environment conducive to corporate events as well as family reunions.
Whether you want to organize a professional event (integration seminar, product presentation, conference, congress) or a big family meal (wedding, baptism, cousinade), don't hesitate to call on our dedicated team who will be able to offer you the appropriate formula.
Events with friends are also welcome (birthdays, retirements or alumni reunions)! Our solid experience in the management of group projects without accommodation will facilitate the organization of any type of punctual event.
Depending on the criteria defined, we respond to logistical, structural, material or human needs for short term occasions (from a few hours to a full day).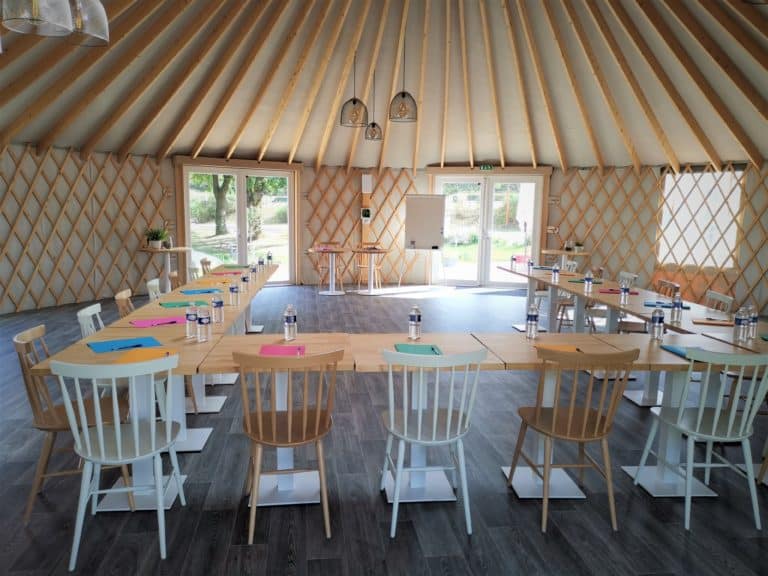 Room rental, family meal or company seminar:
Our vacation center has 2 large spaces on the same level with a view on the nature. Room rentals are available for free or with additional services. Each of them has a capacity of approximately 200 people.
Are you planning a family meal, a company seminar or a room rental? Are you looking for a venue without accommodation in the Vendée, capable of hosting group events?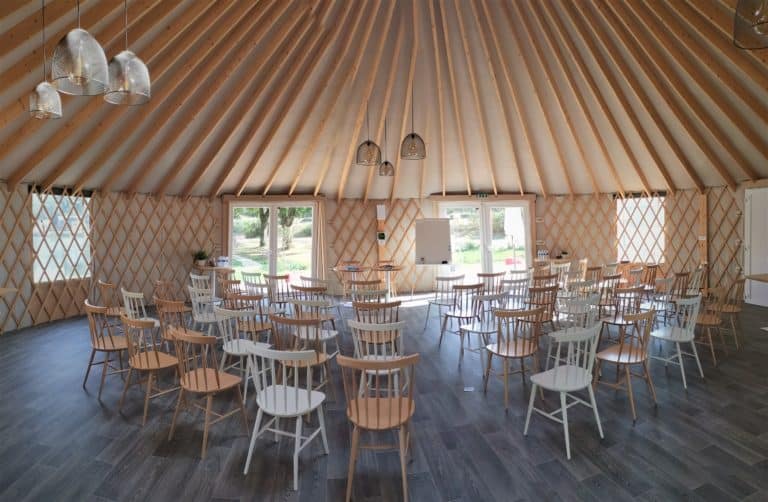 If you would like more information on our room rental or group hosting packages without accommodation,
contact Hélène at event@domainemelusine.com.
You will receive a personalized quote, with the possibility of practicing many activities on site.