Activities accessible to all
At Domaine Mélusine, there is no chance of getting bored! If you are rather adept at lazing around, the atypical and natural setting should quickly seduce you. The most active will find their happiness through a wide choice of leisure equipment, provided free of charge. Upon arrival, the reception team will inform you about the activities included in your package. During your stay, you will only have to go to the reception and make your request to benefit from many free rentals.
Get ready to experience fun, sports or simply entertaining moments: ask for the program!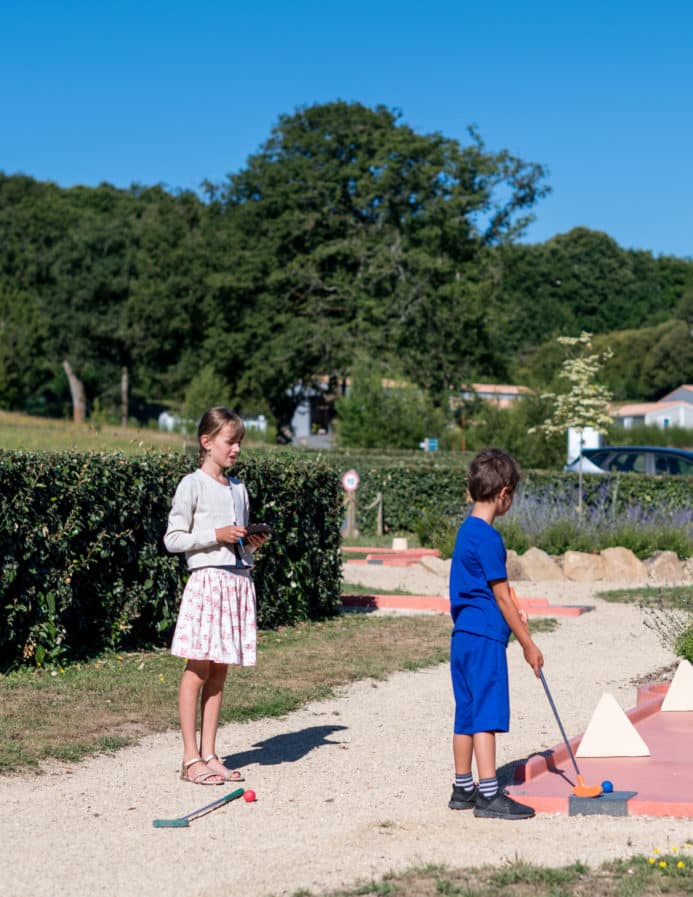 Ideal activity
Another novelty 2022! Young and old, come and have fun on our 18-hole mini-golf course!
Ideal activity with family or friends, for only 4€ per adult and 2€ per child, enjoy this installation in the middle of nature!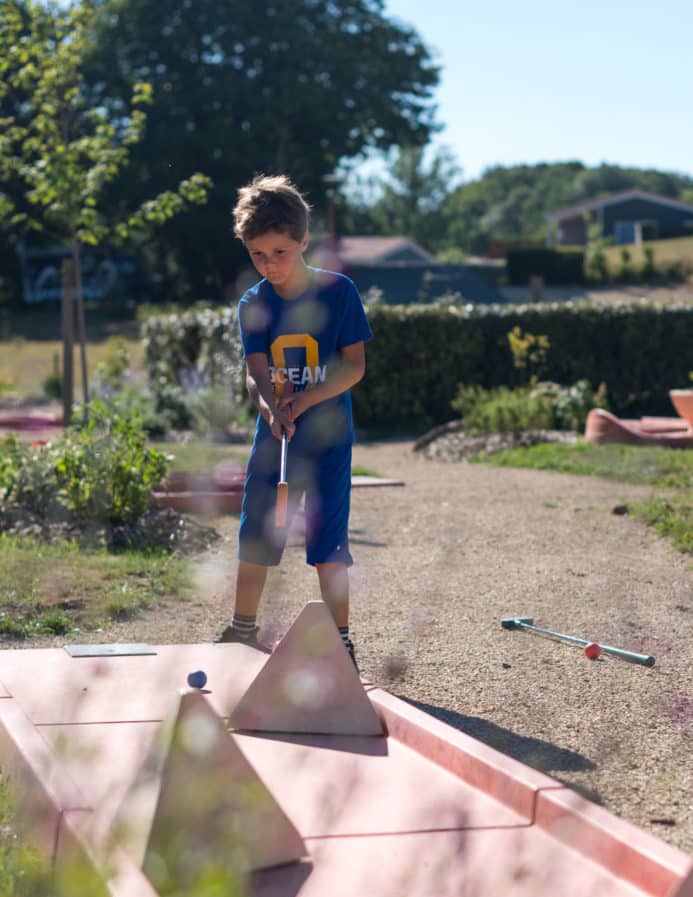 Conviviality
It promises moments of conviviality with family and friends and is already the highlight of the season! Perfectly integrated into the natural environment of the property, its original course should surprise as much as seduce.
Playgrounds and Playground
For children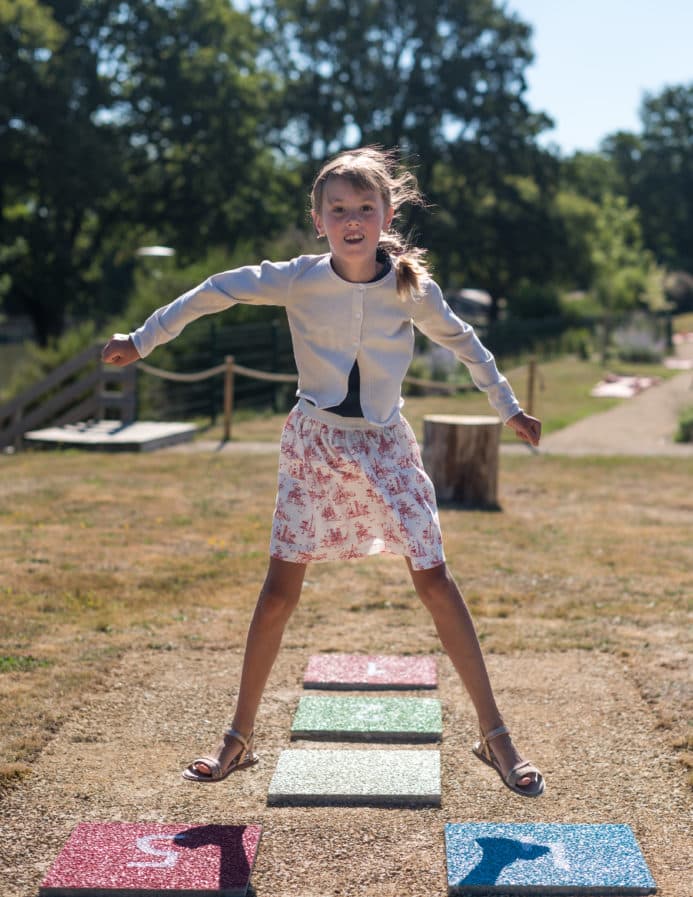 Array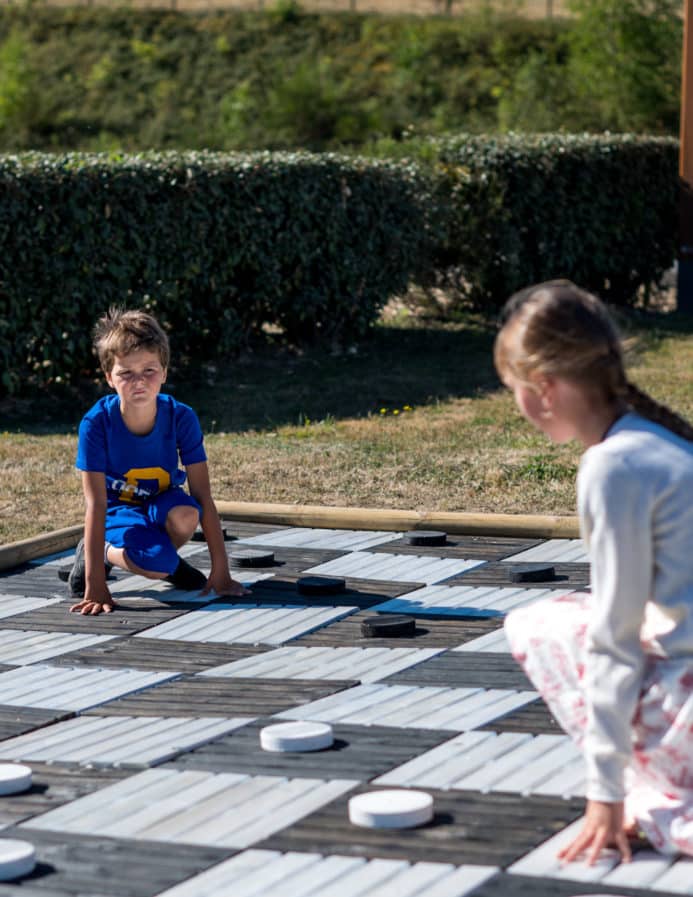 Playground
Hopscotch, checkers, tic-tac-toe or ring toss, come and enjoy our life-size games with your family! Our games are made by our teams, homemade and above all with passion" and leave the actual text under the photo of the playground
Animations (July-August)
For the whole family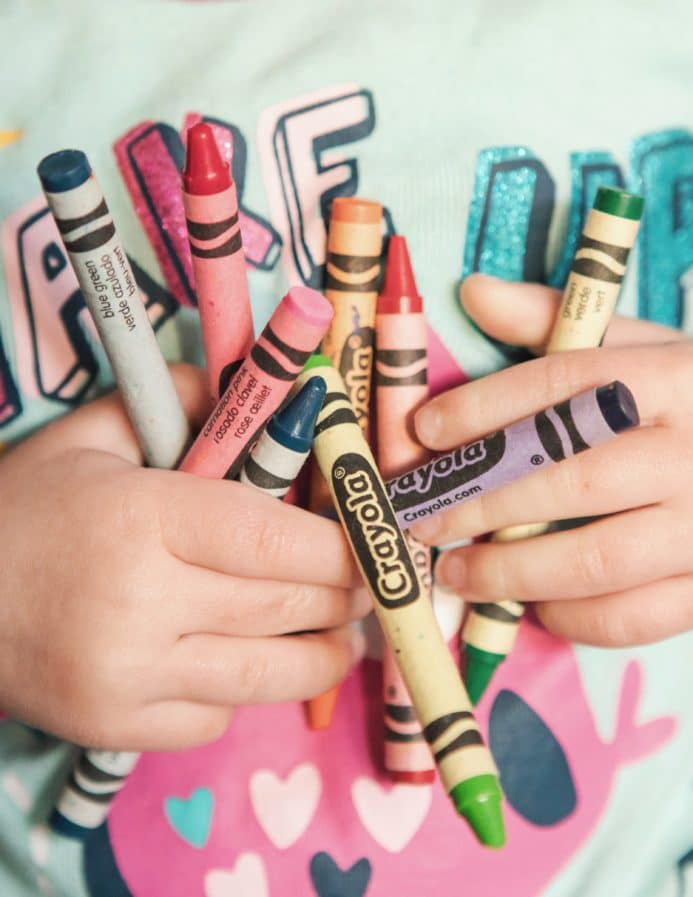 Kids have fun, parents relax
During the school vacations of July/August, our animator will entertain the little ones while you enjoy your vacations at the lagoon, in your cottage, or at the bar! Leave them in the company of a professional team for an unforgettable vacation.
A popular meeting place for friends
The program combines sports, cultural, artistic and manual activities. Rich and varied, they stimulate the child and satisfy his thirst for learning and discovery. The children's workshops awaken their creativity, introduce them to new disciplines, sometimes even revealing new vocations for some.
For the whole family
Board games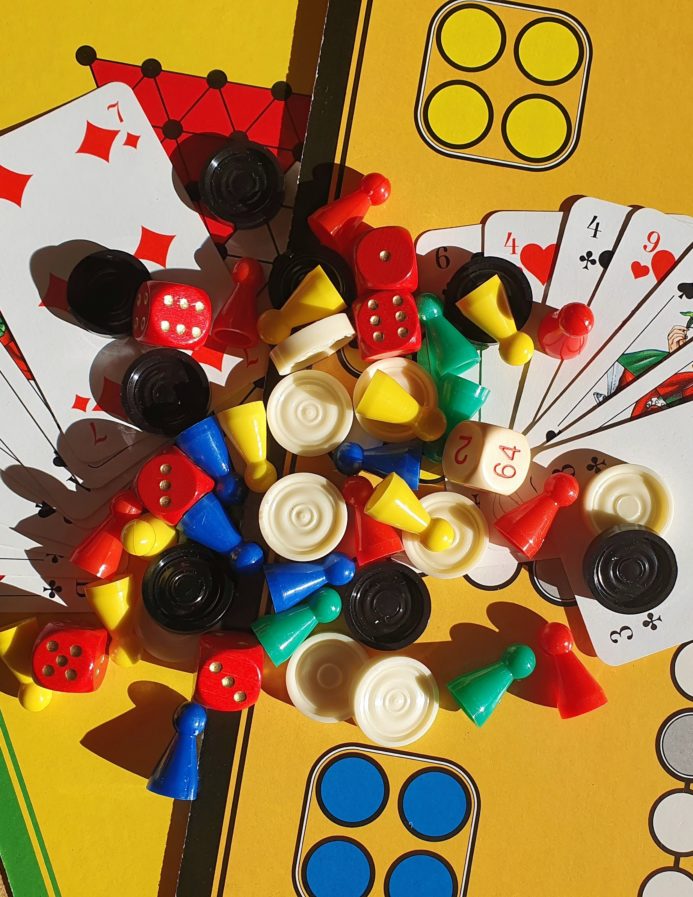 After a day full of activities
Board games are always an opportunity to share experiences. With family or friends, they are stimulating at any age!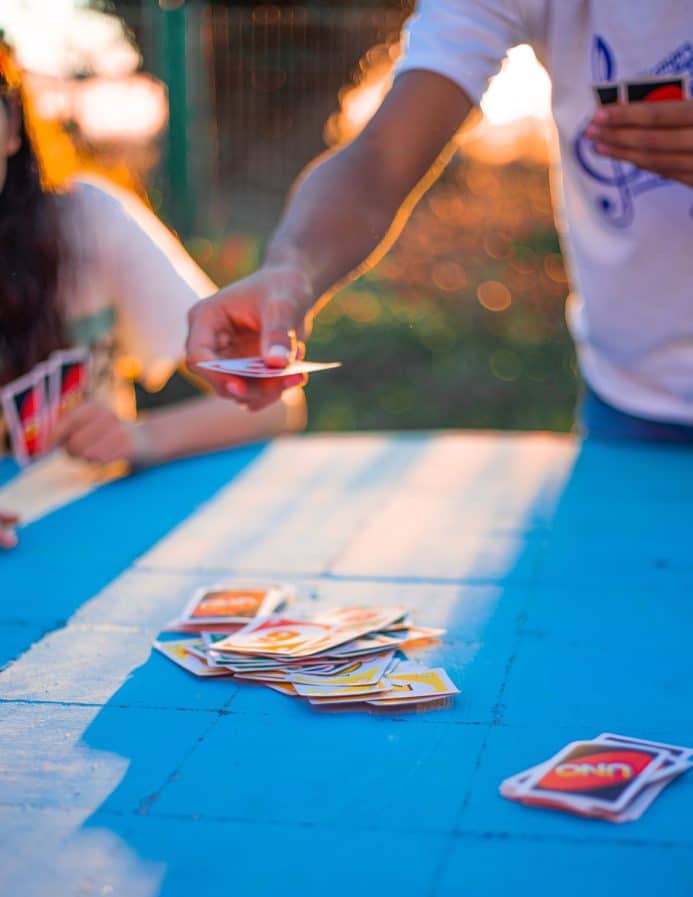 In bad weather or in the evening
Come and pick from our game library the board games adapted to your desires and create unforgettable moments!
For the whole family
Ball games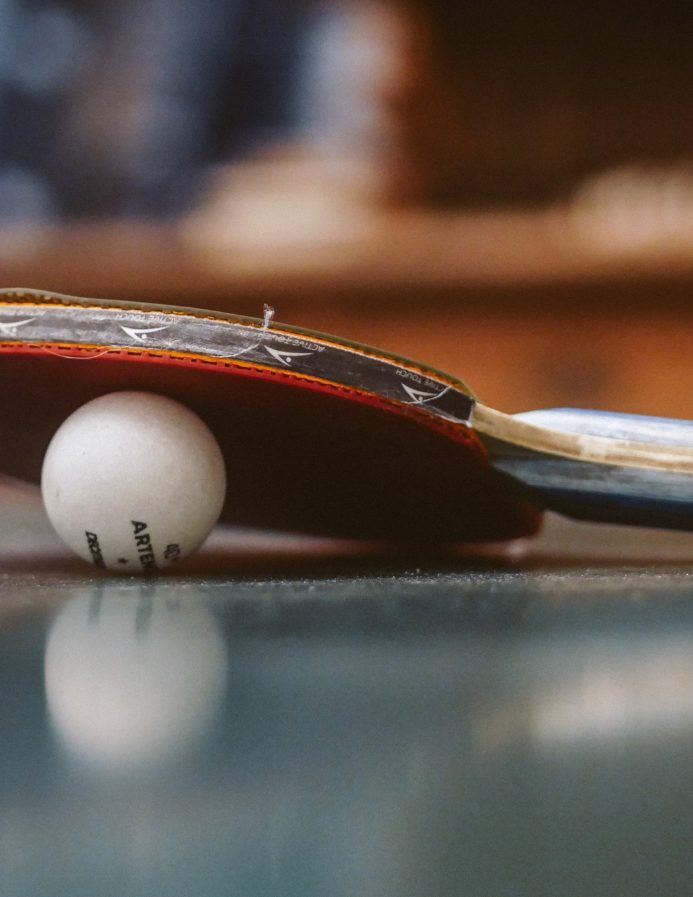 Borrow balls, ball games or rackets
The more athletic will have the opportunity to borrow balls, ball games or ping-pong rackets. Team sports encourage new encounters between adults and children. They make it easy to form bonds and sometimes solid friendships are born around a ball.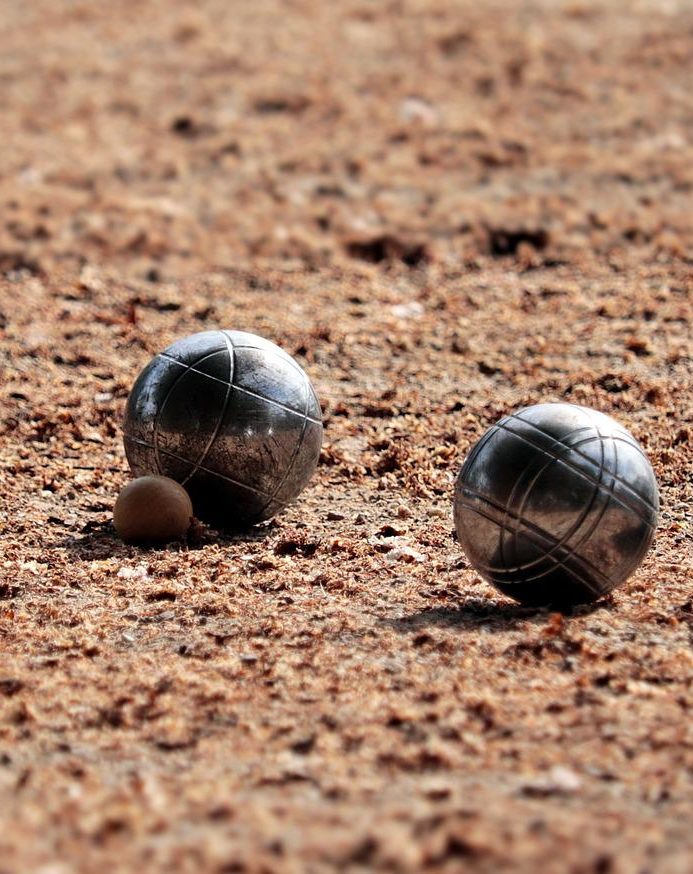 Evaluate your bowling skills
Among the free activities, petanque remains the best-seller of the summer! We provide boules and jacks to residents wishing to compete in doubles or triples! So may the best man win!
For the whole family
Foosball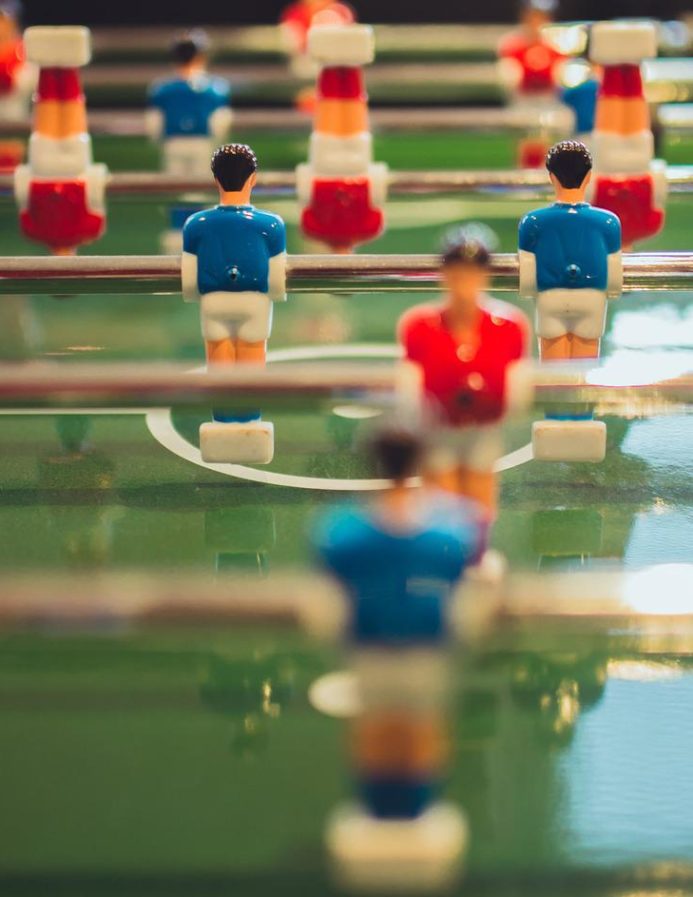 The game of pétanque was not conclusive? Get your revenge at foosball! The presence of the timeless game on our domain was quickly obvious.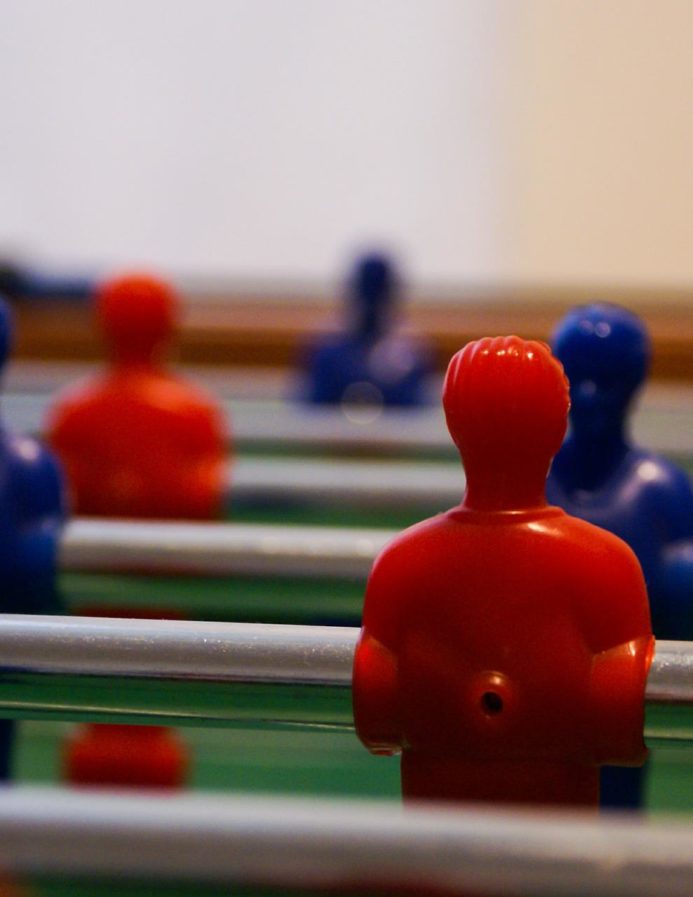 Installed next to the restaurant, the foosball table delights young and old alike by combining fierce battles and moments of guaranteed laughter. The game will cost you only 0.50€.