The Table Mélusine
"Our atypical restaurant will make you test the atmosphere of the yurts for breakfast and dinner! Located in the center of the Domaine (Les Épesses), its terrace borders our beautiful pond, ideal for a drink or to enjoy the menu prepared by our excellent chef in a unique setting
To start the day well
Breakfast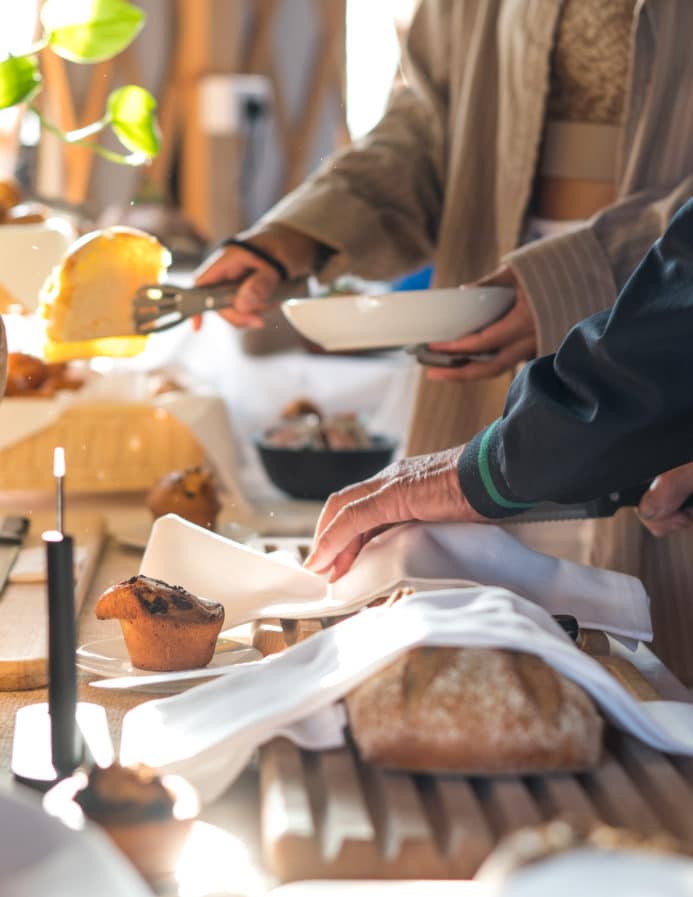 During the vacations, we work out: sports, hiking, cycling.
The body needs energy to start the day. Whether you're an early riser or a late riser, the breakfast teams are ready to welcome you and can accommodate you from 7:30 a.m. to 10 a.m.
Enjoy the small pleasures of a continental buffet with a sweet part: breads, pastries, buns, homemade pastries, pancakes, butter, honey, jam, hot drinks, cold drinks, dairy products, fruits…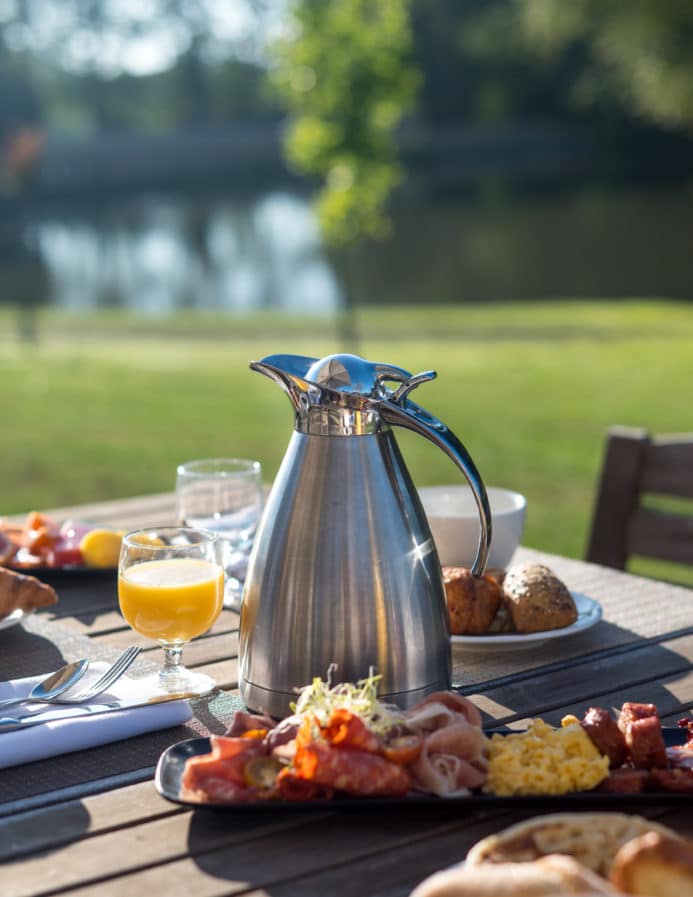 For our rental guests, the day starts with a continental buffet. Served from 7:30 a.m. to 10 a.m., this breakfast contains both sweet treats (like pastries) and savory foods (like bacon).
And a savory part: cheeses, cold cuts, scrambled eggs, bacon, sausages, smoked salmon…
Price: 15€ per adult and 9€ per child (4-11 years old)
To end the day well
Dinner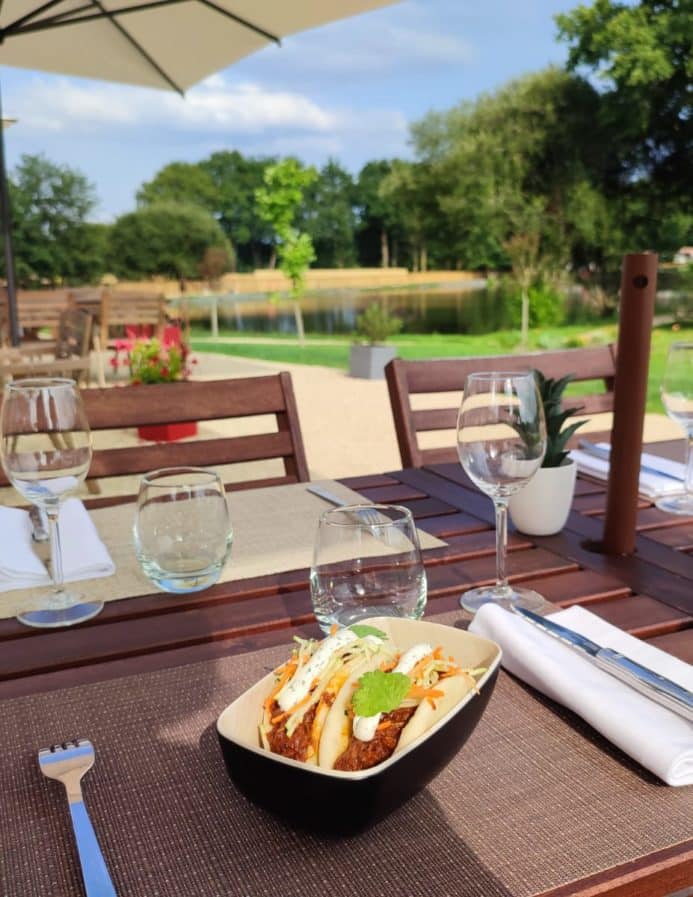 Located in the heart of the Domaine Mélusine, the Table Mélusine will surprise you with the simple but tasty cuisine of Gian Luca MANZO. He will make you discover the menu he has created, composed of a clever mix of traditional Vendée, his Italian origins and his travels in Asia. The dishes offered change according to the seasons and the products provided by our local producers, in addition to the aromatic herbs grown directly in the chef's garden.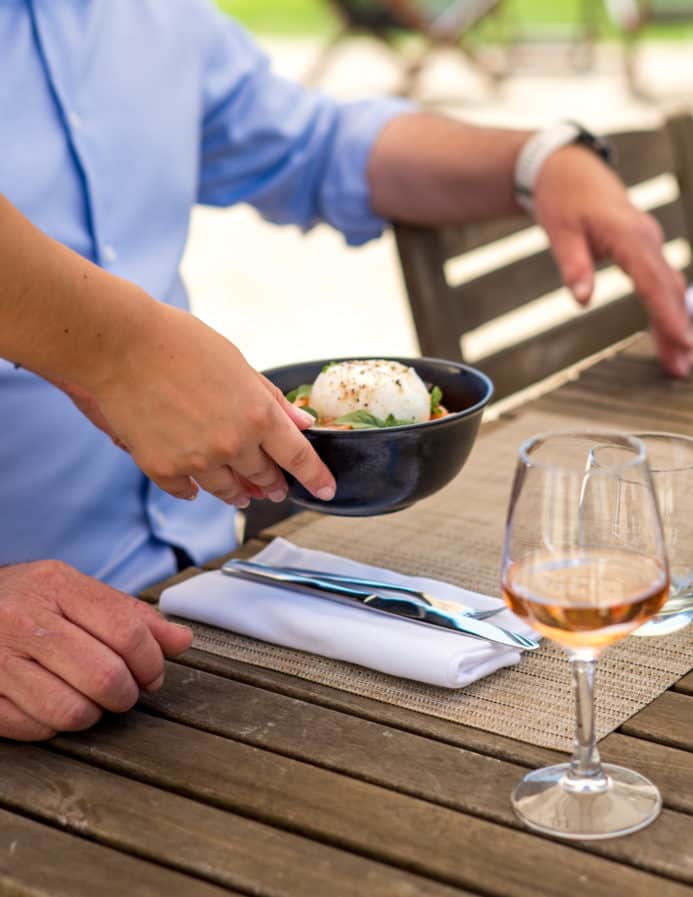 We will be happy to offer you our new Chef de Cuisine's delicious dishes that combine elegance and taste through fresh and seasonal products. To discover without further delay by booking at 06 65 54 16 10.
Laissez-vous bichonner par notre équipe aux petits soins
In the evening, take a seat at a table in the restaurant to enjoy healthy and tasty food. We offer you the choice between several formulas:
– a formula including only the dinner,
– a half-board formula with breakfast and dinner,
– or full board which includes breakfast, lunch box and dinner.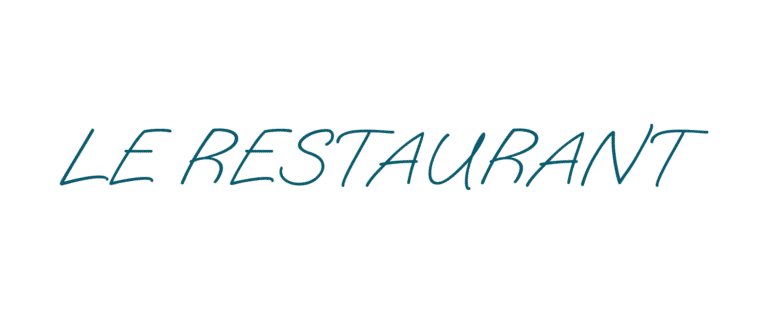 If you are not a client of Domaine Mélusine
Come and enjoy a drink in an enchanting setting
Even if you don't spend your vacation in one of our cottages, our team will be happy to welcome you for a friendly aperitif with wine or craft beer.
Not yet off work? Invite your colleagues to a relaxing afterwork by our pond. Success guaranteed!
Eat on site with your family, your partner or your friends
How about trying out the dishes of our new chef de cuisine? This one will delight your taste buds by sublimating fresh and seasonal products. A formula for lunch is offered throughout the summer season. As for the dinner formula, it is available in July and August.
Call 06 65 54 16 10 to reserve your table at our restaurant in Les Epesses.