"Kids, COME and have fun at the estate's egg hunt"
"Parents, grandparents and friends, COME and enjoy a brunchy continental breakfast"
"Egg hunt" open to all children from 3 years old.
Families are welcomed between 9 and 10:30 am.
Children are taken care of by the animation team (1 hour on the "egg hunt" area).
We will offer the children brioche and cold drinks.
The parents take advantage of the Mélusine table to discover and enjoy the continental breakfast (pastries, homemade pastries, dairy products, cold cuts, cheeses, hard-boiled and scrambled eggs, bacon and sausages, breads, hot and cold drinks…)
Buffet breakfast at 15€/adult (from 12 years old included)
Breakfast service ends at 11am.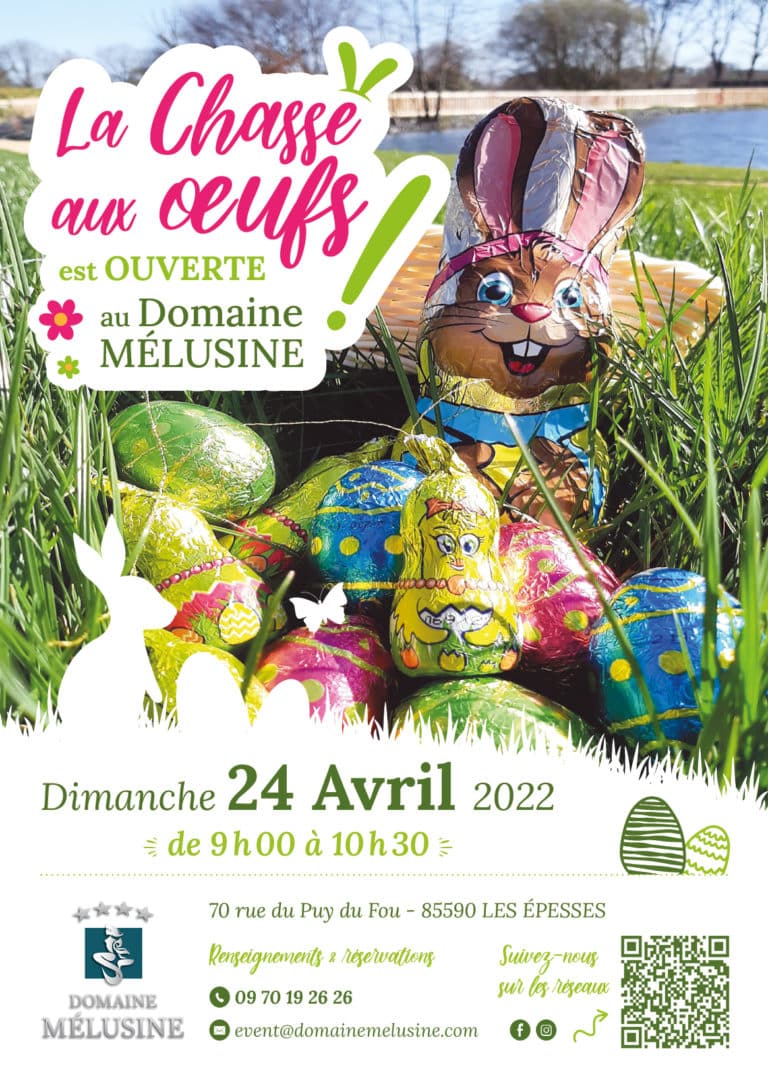 Reservations are required before April 19:
by mail:
70 rue du Puy du Fou – 85590 Les Epesses,
By phone : 09 70 19 26 26
By mail to : event@domainemelusine.com